Welcome to Riverrun Chesapeakes
Litter announcement.....Uisce is due puppies in December contact us for further info.
Chesapeakes have been part of our lives since 2002.

We set out looking for a dog as capable in the working field as the show ring and needless to say it also had to be a valued member of our family. We found not only a dog that filled all these requirements but from it has grown a passion to maintain the intelligence, strength and unique character of this wonderful breed.
Uisce has had a good start to her 2016 competition season. A trip to Crufts in March saw her coming home with the Marsh Trophy for the second time when she won Best AV retriever bitch in the BASC Gamekeepers classes.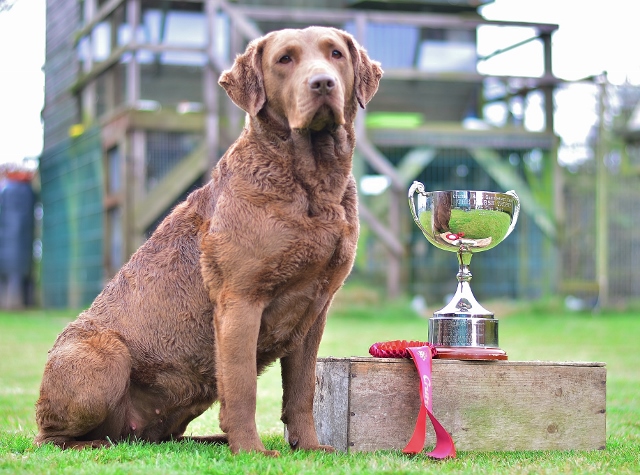 On a return trip to the UK less than a month later to the CBRC spring working test she won 1st in Beginner.
One final trip to the UK in May to Birmingham National saw Uisce achieving her third and crowning CC to become a UK Sh Ch.