Welcome to Riverrun Chesapeakes


New Blog post updated 31/1/2016 Just one more hunt.....
Chesapeakes have been part of our lives since 2002.

We set out looking for a dog as capable in the working field as the show ring and needless to say it also had to be a valued member of our family. We found not only a dog that filled all these requirements but from it has grown a passion to maintain the intelligence, strength and unique character of this wonderful breed.
Uisce has had a good start to her 2016 competition season. A trip to Crufts in March saw her coming home with the Marsh Trophy for the second time when she won Best AV retriever bitch in the BASC Gamekeepers classes.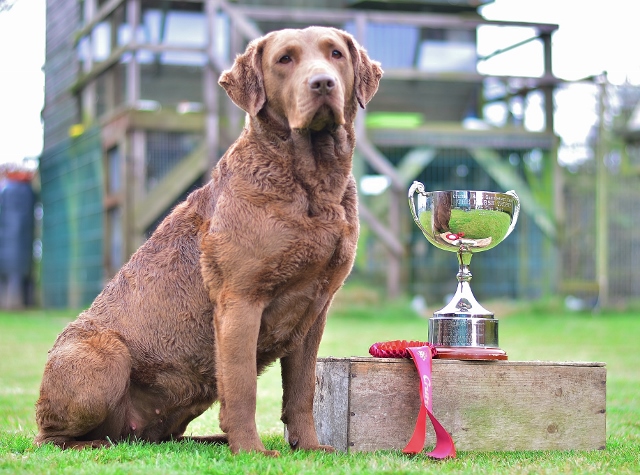 On a return trip to the UK less than a month later to the CBRC spring working test she won 1st in Beginner.
We are having a lot of fun and have decided to defer our breeding plans with her until Spring 2017.
.